DASMA Thermal Performance
Verification Progam

What is the DASMA Thermal Performance Verification Program?
The DASMA Thermal Performance Verification (TPV) Program is a voluntary program to certify and verify the thermal performance ratings of scope sectional door products using third-party testing and inspection. The program represents a shift in how sectional garage door thermal performance is rated, from traditional R-value to more accurate and relevant U-factor. U-factor ratings are tested whereas R-value is calculated. U-factor tests the whole installed assembly and R-value is calculated for only a portion of section insulation.
What is U-factor?
U-factor is a measurement of heat transfer or flow through, in our case, a garage door.
Higher heat transfer is generally "bad" as it results in greater loss of energy, either from heated or cooled air.
A lower U-factor, which indicates less heat transfer, is better than a higher U-factor.
How does the TPV program work?
Member companies of DASMA that manufacture sectional doors voluntarily agree to participate in the program. Third-party tests are conducted at labs according to ANSI/DASMA 105. Tests and certifications are submitted to the program administrator, Intertek. Participants agree to abide by all program rules and requirements.
How can I find the products included in this program?

You can look for the program badge, label, or icon, which can only appear with models that participate in the program.
BADGE LABEL ICON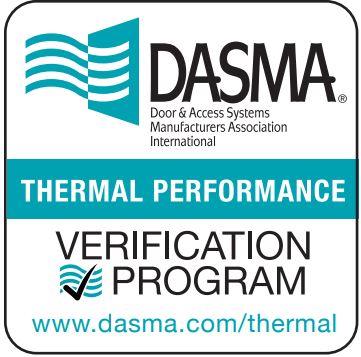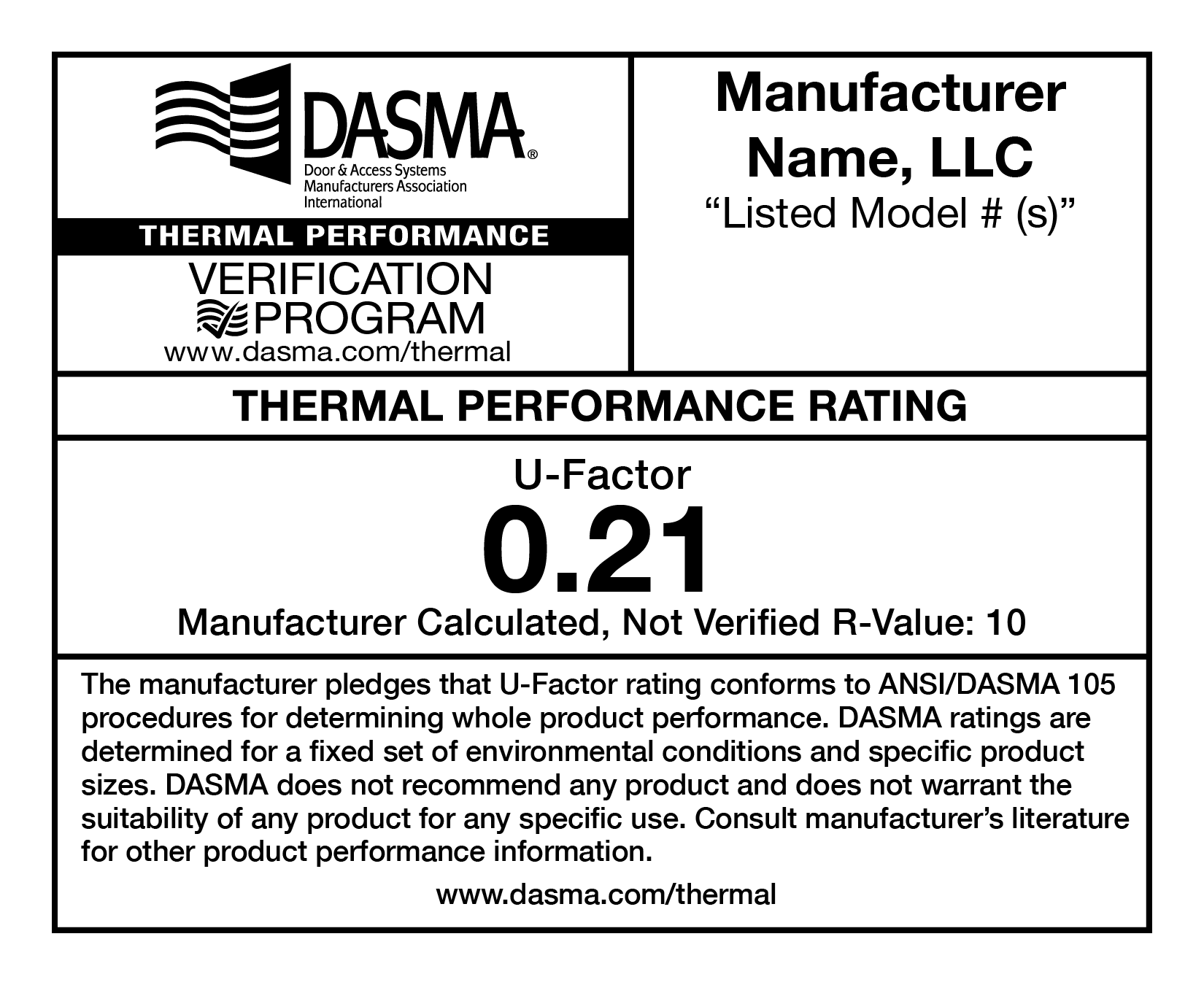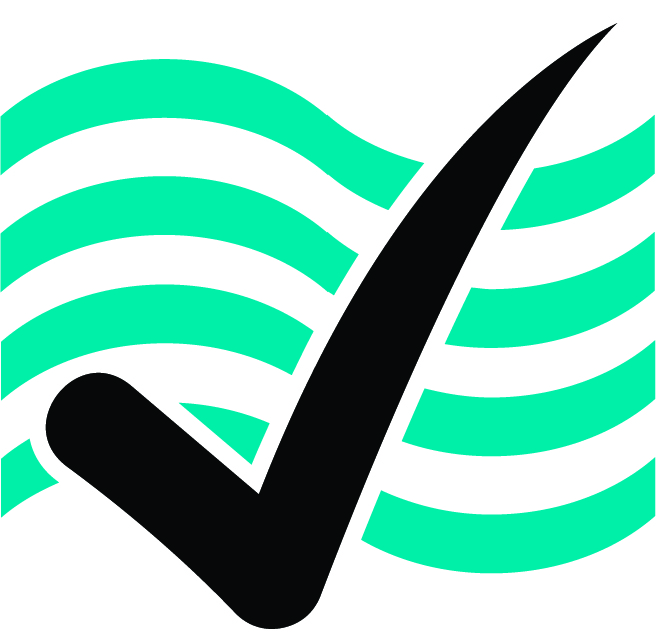 Product Directory - Intertek publishes a directory of listed models: Find Program Verified Products.
Click the links below
to learn more about the program